Vila Woo has 20 years experience as an art educator and program coordinator at both private and public schools as well as community centers. Vila started happyimagination in 2009, creating an innovative and personalized program that encourage children to develop at their own pace, and to expand the bounds of their own imaginations.
EDUCATION
BFA, MA Specializing in Art Education
Licensed Teacher with Ministère de l'Éducation, du Loisir et du Sport.
Certified Personal Fitneses Trainer
CPR, AED
GUEST SPEAKER
Concordia University
GIVING BACK
Vila has been mentoring students since 1999, and continues to offer guidance and support to students who are interested in the field of education and becoming an entrepreneur.
She continues to be a mentor for:
Upstarters Entrepreneurship Club
Career Panel for Entrepreneurs
Speed Networking
Dinner for Eight
JMSB Entrepreneur (case study)
Offering young volunteers (ages 10-17) a fun learning experience at happyimagination summer camp.
HIGHLIGHTS
-A regular guest on
Breakfast Television
.
-Promotional partner with 20th Century Fox.
-Partnership with a private schools:
Talents 123
,
ECS
,
Talmud Torah
, and
Solomon Schecter Academy
.
-Partnership with communities:
National Soccer School
,
Quartier en Mouvement
,
Congregaton Tiffereth Beth David Jerusalem
, and
KidNutriyum
.
DID YOU KNOW THAT VILA…

-Facilitates Stretching sessions / Chair Yoga to students and staff at Concordia University since 2016.
-Worked as a Personal Trainer at Concordia Fitness Centre from 2007-2013.
-Assessed Concordia's Stingers Football and Rugby teams using Functional Movement Screening method.
-Loves stand up paddling in Hawaii!
-Practiced Capoeira, Kickboxing, Karate and ballet for 10 years..
​
A FUN FACT
Vila taught Toby McGuire's (Spider-Man) children when he was filming in Montreal.
PUBLICATIONS
"Something to Smile About: Preschoolers Meet Mona Lisa". Arts & Activities. January 2009. pp.38,39.
http://eric.ed.gov/?id=EJ856245
"A Little Goes a Long Way". School Arts. October 2007, p.47.
http://www.schoolartsdigital.com/i/152163/48
​Mentions
http://www.thekidscoop.com/blog/uncategorized/party-perfect-with-happyimagination/
http://www.thekidscoop.com/blog/uncategorized/happyimagination-happiness-for-mind-body-and-soul/
http://www.concordia.ca/cunews/offices/vpdersg/aar/2012/04/03/speedy-advice-for-graduate-students.html
http://graduatestudies.concordia.ca/gradproskills/ind_workshop.php?workshop_id=GPCB_694
Powered by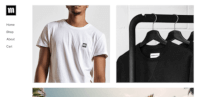 Create your own unique website with customizable templates.