YOGA & FITNESS

Happyimagination aims to promote healthy habits to children as early as possible. Children participate in physical activities such as yoga and functional exercises. Children learn to follow instructions, work
cooperatively, and become more aware of their body and surroundings. Children engage in fun activities using hoops, balls, bands and much more. All exercises help youngsters further develop coordination, strength, balance, and endurance.
YOGA
My experience in teaching yoga to children has been a joy. I find that Yoga poses and movements can be calming as well as dynamic. I work with how children are feeling during class, and adapt the exercises according to their energy. Children are given the opportunity to work individually as well as in a group. They develop muscular control, body awareness, AND feel good about themselves. Children move at their own comfort level with assistance if needed. When working with a partner or group, practicing challenging exercises become much more attainable through team work and cooperation. All skills come to play when kids are engaged in yoga. You should hear the laughter and see the expressions on those little faces.
Powered by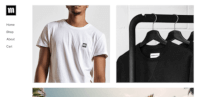 Create your own unique website with customizable templates.